About Us
PuzzlesUnlimited.com is owned and operated by TSG Products Inc. a Canadian company that also operates Jigsaw2order.com, one of the web's oldest puzzle sites selling personalized custom-made to-order Jigsaw Puzzles since 2002. We batch manufacture a wide range of quality Jigsaw Puzzles for customers located around the world.
Custom Puzzle Printing
We understand the needs of individual creative professionals, independent stores, and large corporate customers, and have the resources to meet their needs. We make it easy for you to test out your market for puzzles through low minimum order quantities and multiple designs per order. Once you know what sells, we offer you reduced pricing on higher volumes. As each puzzle project is different, our graphics design and production departments work closely with you to understand your requirements and turn your vision into reality.
Unlike other sellers, we are not just a middleman selling cheap products from other manufacturers in China. We actually own a factory in Thailand, which makes it possible to offer you the quickest production, best prices, and most personalized service.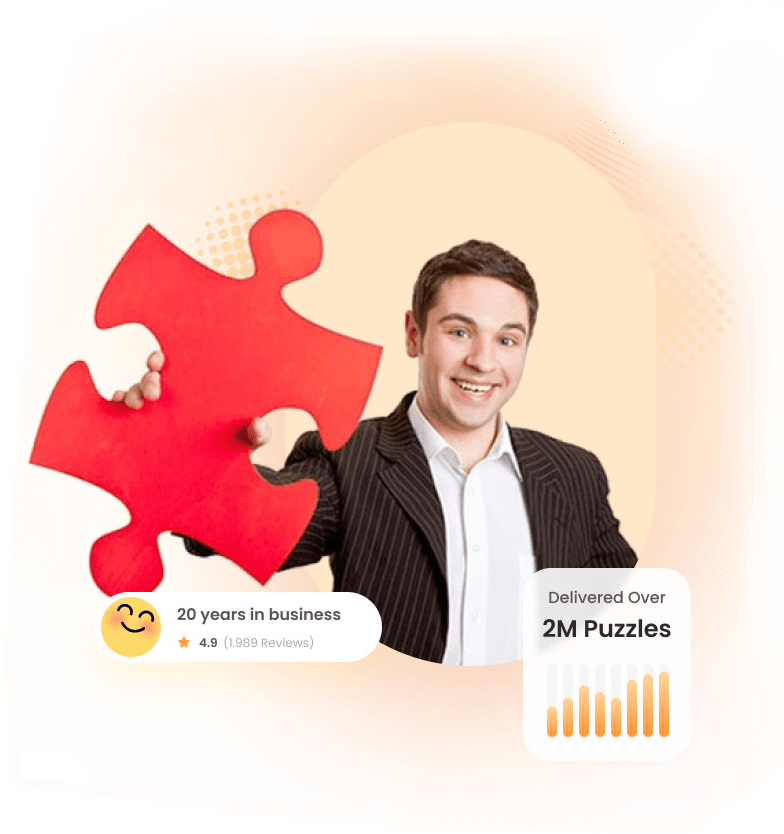 Our Address
TSG Products Inc.
300-1095 McKenzie Av.
Victoria, BC V8L 1k1
CANADA

PuzzlesUnlimited.com helps artists, photographers, galleries, museums, tourist attraction gift stores and corporate customers launch their own range of retail jigsaw puzzles for sale in their store or online which promotes their art and brand. With over 20 years of experience in custom puzzle printing, we can help you successfully launch your own range of puzzles.
Form
Puzzle Printing Inquiry Form
NEXT STEP: To find out more about turning your artwork into puzzles, please fill in the inquiry form below.