Jigsaw Puzzle Manufacturing
Are you looking for a company to turn your creative work into high-quality, custom-printed Jigsaw Puzzles? If so, you have come to the right place. Our company does one thing only – design and manufacture Jigsaw Puzzles… and we are good at it!
Puzzles Unlimited are the premier manufacturer of specialty custom made-to-order jigsaw puzzles.
Whether you are an individual artist or photographer looking to launch your first line of bespoke "limited edition" puzzles; a museum or tourist attraction looking for specialty merchandise to sell in your gift stores; or a corporate training department looking for ways to get your message across, then our team is here to turn your ideas into reality.
All inquiries are handled by experienced Account Managers who will work with you to bring your puzzle vision to reality. We provide an all-in-one service from concept, through product design, to manufacturing and after-sales service. Our goal is easy and painless to produce your own range of custom-printed puzzles.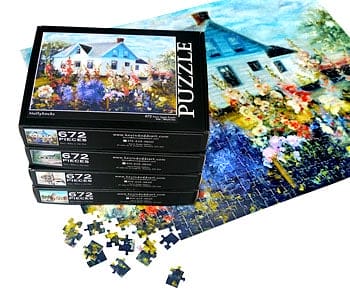 Why Choose Us?
Whatever your purpose, if you need Jigsaw Puzzles then we are your best choice for the following reasons:
Our benefits
Since the day that John Spilsbury of London, picked up his marquetry saw in 1767 and created the world's first puzzle, we have been fascinated. The world loves jigsaws and we love designing and producing them for you to sell to your customers.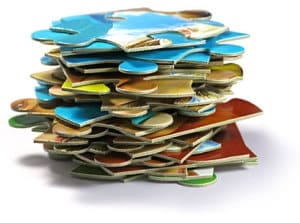 Form
Puzzle Printing Inquiry Form
Each customer is different, so contact us today and tell us what you are looking for. Our Sales Manager would be happy to take your requirements and work on a package deal for you.