Customer Spotlight: LaMontagne Art Puzzles
From Vibrant Canvases to Captivating Puzzles
Nestled in the picturesque landscapes of Alberta, Canada, an artist's journey to bring his creations to a new medium has unfolded in an delightful way. Patrick LaMontagne, known for his whimsical digital paintings of wildlife, has ventured into the world of puzzles, offering a unique challenge to both art enthusiasts and puzzle aficionados alike. His range of Art Puzzles has met with overwhelming enthusiasm, leading to a near sell-out of his first batch.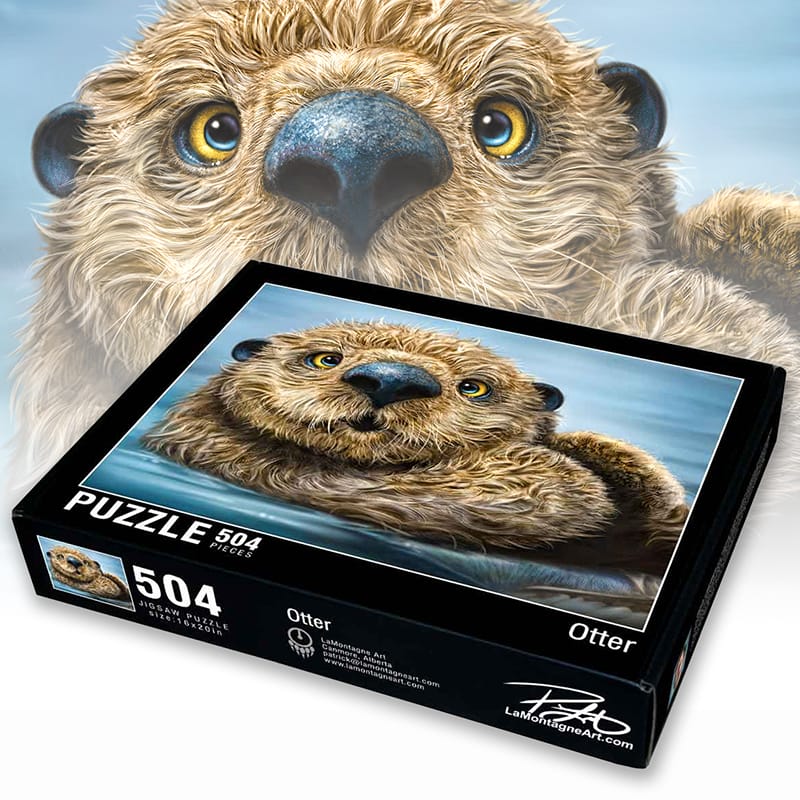 The Launch of a Puzzle Series: A Resounding Success
Embracing his audience's desire for interactive art, LaMontagne launched his first range of wildlife puzzles in early 2023. His commitment to quality and artistry, in collaboration with Puzzles Unlimited, resulted in a collection that was more than just a game — it was an artistic experience.
The puzzles, featuring his signature animal paintings, quickly captivated the hearts of both art enthusiasts and puzzle fans, leading to an almost immediate sell-out.
Encouraged by the success of his first puzzle series, LaMontagne is already considering new designs for future releases. The artist's continuous dialogue with his community, taking into account their feedback and preferences, shapes his upcoming selections.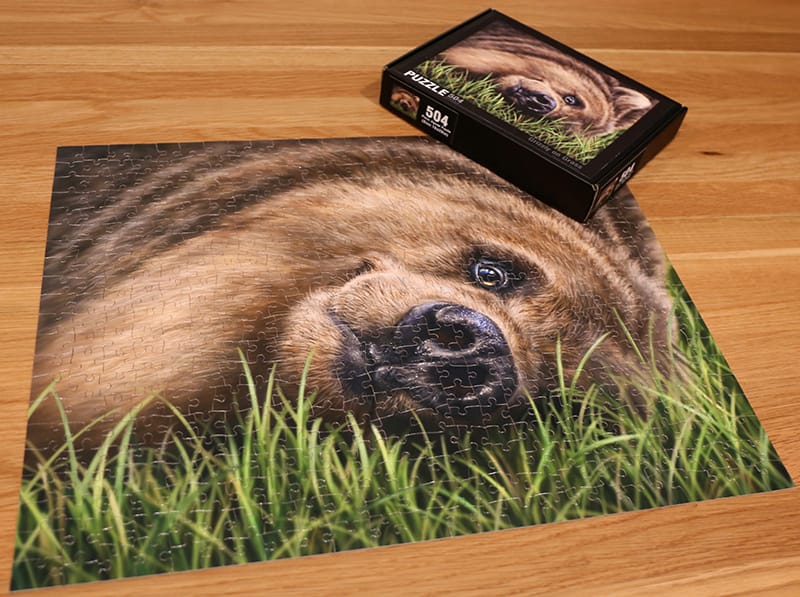 This iterative approach reflects a deep connection between the artist and his audience, ensuring that each new puzzle resonates with those who appreciate his work.
Beyond the Pieces: A Story of Passion and Persistence
LaMontagne Art's puzzle venture is more than just a product; it is a narrative of passion, creativity, and the desire to connect with audiences in novel ways. Each puzzle is a journey through the artist's lens, inviting puzzlers to explore the wonder of wildlife and nature as they piece together the artwork.
Patrick LaMontagne's venture into puzzle creation has not only added a new dimension to his art but has also forged a stronger bond with his audience. As he prepares to unveil new designs in the near future, his puzzles stand as a testament to the successful fusion of art and entertainment, resonating with the spirit of creativity and community engagement.
LaMontagne Limited Edition Art Puzzles

Founder and owner of TSG Products Inc., the Canadian company behind PuzzlesUnlimited.com and Jigsaw2order.com, one of the web's oldest sites offering personalized, custom-made jigsaw puzzles since 2002.
With over 2 million puzzles manufactured and collaborations with thousands of artists, photographers, museums, and corporations, Colin's expertise in the puzzle industry is unparalleled. His company, TSG Products Inc., is dedicated to producing high-quality jigsaw puzzles for customers worldwide, providing unique and creative products for the global market.