PuzzlesUnlimited.com Open New Customer Office in North America offering Custom Printed Puzzles
To Better Support its Customers, PuzzlesUnlimited.com Opened its First North American Sales, Marketing and Customer Support Office in British Columbia, Canada
PuzzlesUnlimited.com, a website that supplies custom printed puzzles to customers across the globe, recently announced its decision to open a new office in North America. Located in British Columbia, Canada, PuzzleUnlimited.com's office was created to offer better sales, marketing, and customer support.
"A large percentage of our customers are based in North America so it was a natural next step for us to establish an office here to better support them and further develop the market for our products through USA and Canada." said Colin Southwell, CEO and founder of PuzzlesUnlimited.com
Over the last year, the company has increased its range of puzzle size and designs. At this time, PuzzlesUnlimited.com offers 28 different puzzle sizes and piece cut combinations ranging from adult 1,000 piece sets to extra wide panoramic puzzles. The company also offers a full range of child-friendly puzzle sizes, and postcard promotional sized puzzles. Click Here to view our list of custom puzzle sizes.
At this time, PuzzleUnlimited.com offers buyers the opportunity to order quantities as small as 64 puzzles which can include multiple designs per order. The company employs an in-house product design team—print experts and graphic designers included—to help our customers create high-quality puzzle products.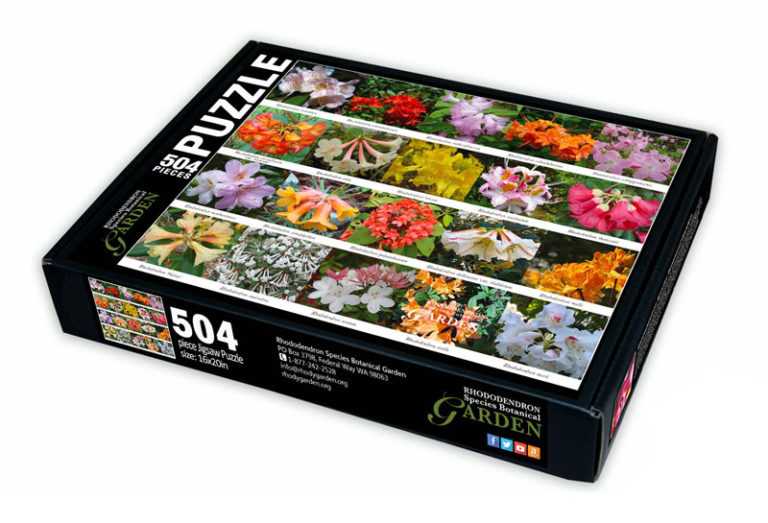 "As each puzzle project is different, our graphics design and production departments works closely with a customer to understand their requirements and turn their vision into reality." said a representative of PuzzleUnlimited.com.

"For over 12 years, Puzzles Unlimited have helped Artists, Photographers, Galleries, Museums, Tourist Attraction Gift Stores and Corporate Customers launch their own range of retail jigsaw puzzles for sale in their store or online to promote their art and brand."
Individuals interested in learning more about PuzzlesUnlimited.com can visit the puzzle manufacturer's website for additional information. Readers are also invited to subscribe to PuzzlesUnlimited.com's Facebook page for frequent updates from the company.
About PuzzlesUnlimited.com:
In 2004, the founders of PuzzlesUnlimited.com launched their first website, Jigsaw2order.com offering retail customers the ability to turn their digital images into a unique one of a kind puzzle. Two years later, the company went on to establish their own factory and place to manufacture custom printed puzzles. As more and more people wanted to resell their art and images as puzzles, PuzzlesUnlimited.com was born, and since then, the website has focused on the needs of Museums, Gift stores, Artists and Photographers. In 2015, the company established an office in BC, Canada to better support its customers in the region and develop the North American market for custom printed Jigsaw Puzzles.
Did you like this article? Support us by sharing it on Social Media!
Founder and owner of TSG Products Inc., the Canadian company behind PuzzlesUnlimited.com and Jigsaw2order.com, one of the web's oldest sites offering personalized, custom-made jigsaw puzzles since 2002.
With over 2 million puzzles manufactured and collaborations with thousands of artists, photographers, museums, and corporations, Colin's expertise in the puzzle industry is unparalleled. His company, TSG Products Inc., is dedicated to producing high-quality jigsaw puzzles for customers worldwide, providing unique and creative products for the global market.