Why Custom Branded Puzzles are a Popular Item for Sale in Museum Gift Stores
Custom Branded Puzzles are Top Sellers in Museum Gift Store.
The objective of any museum must be to have their visitors experience something different, transporting them to a different time or place, and retain a fond memory of their experience. Their senses are stimulated not only by the sights and sounds offered by the exhibits, but also the atmosphere created by the museum buildings and grounds. You want them to tell their friends of their experience, and make it possible for them to take away a keepsake of the experience.
Custom branded Jigsaw Puzzles offer a unique way to do that, and at the same time provide an ongoing marketing opportunity. Visitors browsing a Museum gift store are looking for items that reflect the museum experience they have just had.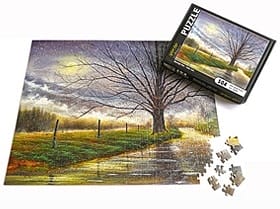 A custom printed puzzle reflecting an image of the museum or its grounds sells much better than a generic puzzle. That's because a visitor has had the "experience", spent possibly hours looking at the exhibits and formed an emotional attachment to the museum. They are looking for a keepsake item that will remind them of their visit, not just a generic item. In many cases, a museum visitor is also looking for an item which is small and relatively low cost that they can give as a gift to a friend or family member.
What criteria make for a best selling Puzzle?
PUZZLE IMAGE – The puzzle image is perhaps the most important factor in the success of a puzzle. The image should be sharp, colorful with lots of detail. The subject of the image must also reflect in some way the experience the visitor has had during their visit.
PUZZLE DIFFICULTY – Most popular sizes for museum puzzles are 12x18in – 336 pieces, and 16x20in – 504 pieces. These puzzle sizes are cost effective to produce, allow for good retail margins and are not overly complex. Some museums go with larger, more complex puzzles such as a 20x28in – 1000 piece puzzle.
PUZZLE SIZE – A smaller box size is also an important factor for a number of reasons. Visitors like a smaller puzzle box so it easy to carry, store in their luggage, or send through the mail as a gift. Museums gift store Managers like a smaller puzzle box as it is easier to display, and the storage space requirements are smaller.
Custom branded Puzzles are also a great way for museums to advertise and promote their venue. With a large colorful picture at it center, what better way to show of the museum or its exhibits.
Here are a few example of puzzles we have produced for museums, historical societies and other attractions.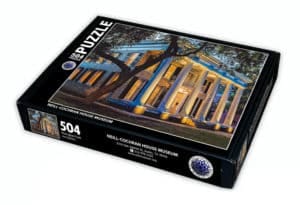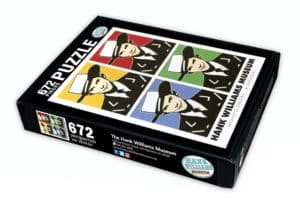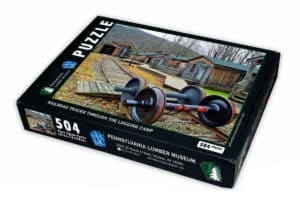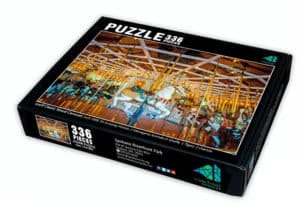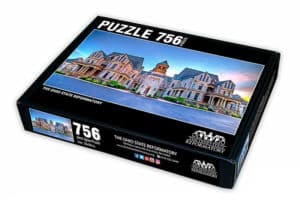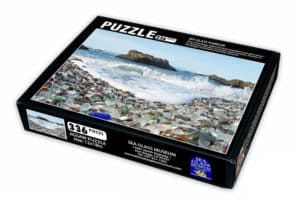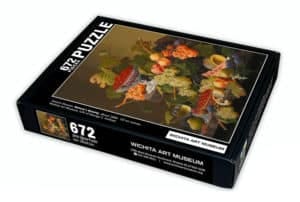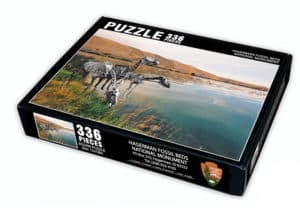 If you are interested in custom branded puzzles for your museum, please contact us at [email protected] or fill out our Puzzle Inquiry Form. We offer a wide range of puzzle sizes from smaller kids puzzles to larger 1000-piece adult puzzles. Check out or Puzzle Sizes Here.
Did you like this article? Support us by sharing it on Social Media!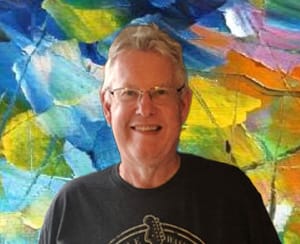 Founder and owner of TSG Products Inc., the Canadian company behind PuzzlesUnlimited.com and Jigsaw2order.com, one of the web's oldest sites offering personalized, custom-made jigsaw puzzles since 2002.
With over 2 million puzzles manufactured and collaborations with thousands of artists, photographers, museums, and corporations, Colin's expertise in the puzzle industry is unparalleled. His company, TSG Products Inc., is dedicated to producing high-quality jigsaw puzzles for customers worldwide, providing unique and creative products for the global market.