Promotional Puzzles: For Brand Awareness and Customer Engagement
What Exactly are Promotional Puzzles?
Specifically designed to promote a brand, product, or service, promotional puzzles typically feature the company's logo, message, or product image; and are given away or sold to customers as a way of promoting the company or product.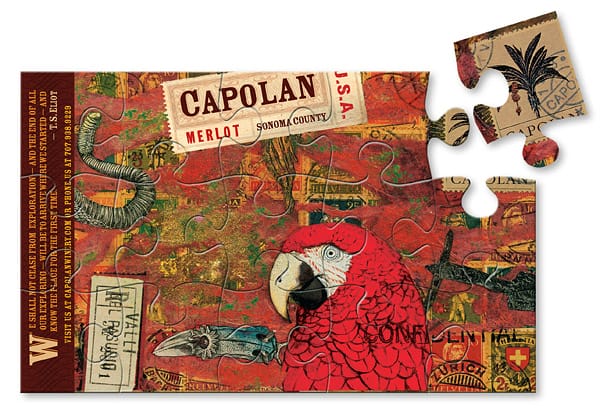 They come in a variety of sizes, ranging from small postcard-sized 24-piece puzzles to larger, more complex 1,000-piece puzzles. The size of the puzzle often depends on the intended purpose, with smaller puzzles being used as promotional giveaways and larger puzzles being used as merchandise or part of a marketing campaign.
The image or message featured on a promotional puzzle is completely customizable and defined by the intended audience. Some puzzles may feature a company's logo prominently, while others may feature a product image or message. In some cases, puzzles may even feature a design related to the company's industry or target audience.
A Winning Brand Promotion Strategy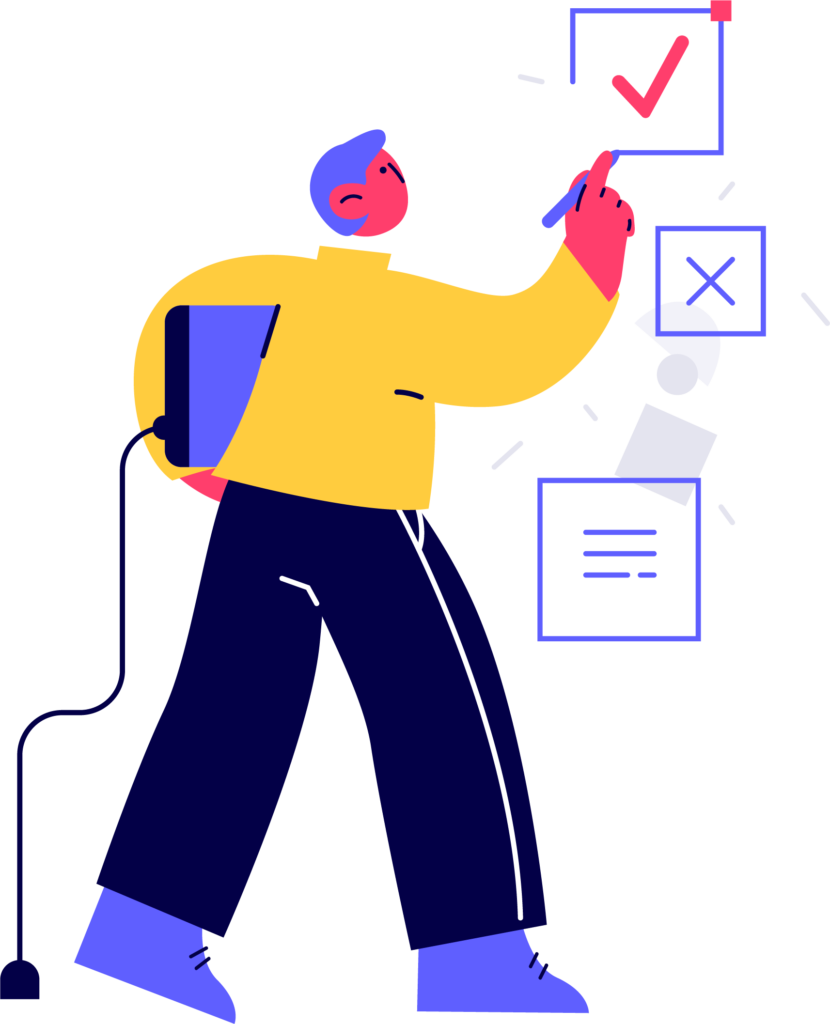 Here are some of the key advantages of using Promotional Puzzles as part of your Marketing strategy:
1. Memorable and Unique
Unlike traditional advertising methods, which can be easily forgotten or ignored, puzzles provide a lasting impression that can help to build brand recognition and loyalty. Promotional jigsaw puzzles are a unique and memorable way to promote a brand or product.
When customers work on the puzzle, they are constantly reminded of the brand, logo, or message featured in it. This repeated exposure to the brand can help to reinforce its message and increase awareness. Additionally, the act of completing the puzzle creates a sense of accomplishment and satisfaction, which can further reinforce positive feelings toward the brand.
Furthermore, their unique nature makes them stand out in a crowded market. Customers are more likely to remember and talk about a brand that offers a fun and engaging promotional item like a puzzle, as opposed to a more traditional promotional item like a pen or keychain.
2. Customizable
Promotional jigsaw puzzles can be customized in various ways to fit the brand's message, target audience, and marketing goals. For instance, they can be designed to feature a company's logo, product image, or message. They can also be customized in terms of the puzzle difficulty level, number of pieces, size, and shape.
By creating a unique and personalized puzzle, businesses can make a lasting impression on customers and promote their brand message in a fun and memorable way.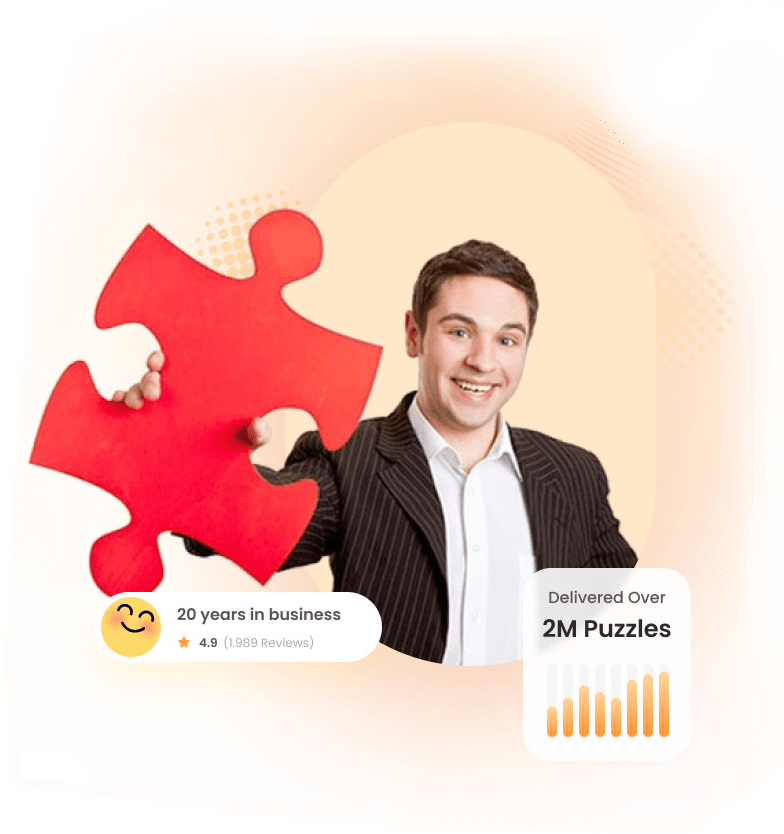 Got a Question?
Take the first step to launching your own range of Custom Printed Puzzles
3. Interactive
The interactivity of jigsaw puzzles offers several benefits for businesses. Puzzles can improve customer engagement by involving customers in the marketing process. This increased engagement can lead to improved brand loyalty and trust, ultimately resulting in increased sales and revenue.
Moreover, they can be customized to fit the brand's message and the customer's interests. This personalization can create a sense of exclusivity and specialness, making customers feel more connected to the brand. Completing a promotional puzzle can create a sense of accomplishment and satisfaction, which can be associated with the brand, creating a positive image of the company in the customer's mind.
4. Versatile
There are many potential uses for promotional puzzles making them a versatile marketing tool. They can be given away as a promotional item, used as part of a larger marketing campaign, or even sold as merchandise. This versatility is a benefit for businesses because it allows them to use the same marketing tool for multiple purposes, providing a higher return on investment.
The versatility of promotional jigsaw puzzles provides businesses with a flexible and cost-effective marketing tool that can be used for a variety of purposes and to reach different audiences. This can help to improve the overall effectiveness of the marketing campaign and provide a higher return on investment.
Uses of Custom Promotional Jigsaw Puzzles
From corporate gifts to trade shows and in-store promotions, these puzzles provide a unique and memorable way to engage customers and reinforce the brand message. Here are some common uses for promotional jigsaw puzzles: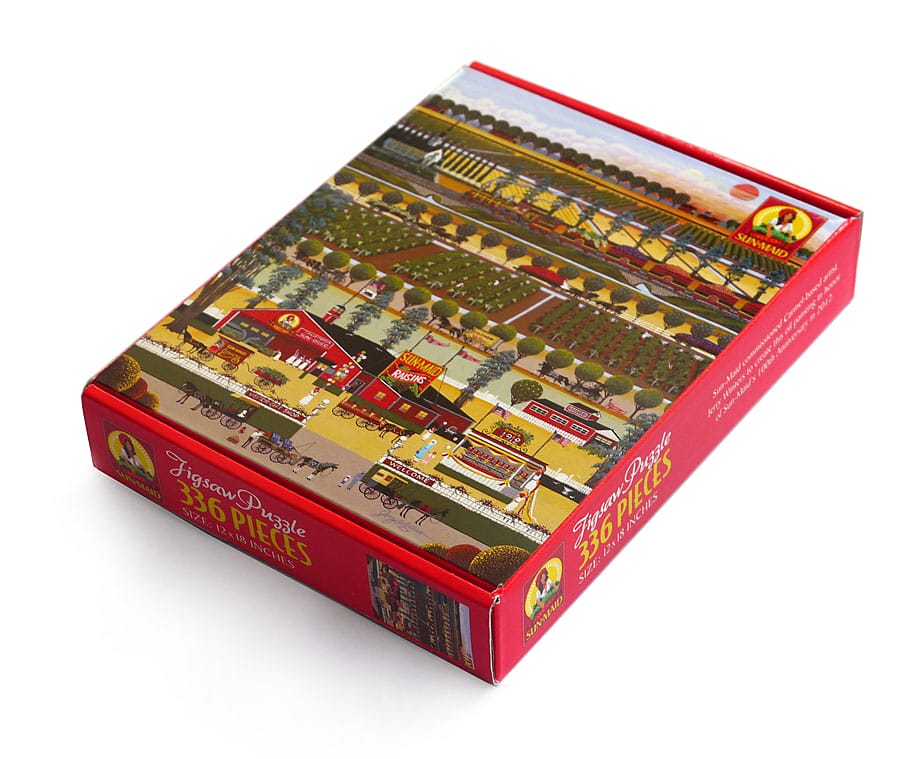 Corporate Gifts: They are a unique and fun way to promote a brand or product while also providing entertainment value. A custom puzzle featuring the company's logo or a relevant image can be a thoughtful gift that will be appreciated and remembered by corporate clients or employees.
Trade Shows and Conferences: Popular as a puzzle giveaway item at trade shows and conferences, they can help attract visitors to a booth and provide a memorable promotional item that will keep the brand top-of-mind. Puzzles can be customized to feature the company's logo or a relevant image that ties into the product or service being promoted.
In-Store Promotions: Promotional puzzles can be used as an in-store promotion to drive traffic and increase sales. Their relatively low cost makes them an excellent choice as a free gift with a purchase, or as part of a larger promotion.
Educational Tools: The visual nature of these puzzles makes them a great way to teach customers about a brand or product. For example, a software company could create a puzzle featuring different parts of their software program, with each piece representing a different feature. This can help customers better understand the product and its benefits in a fun and engaging way.
Direct Mail Campaigns: The smaller promotional puzzles can be used very effectively as part of a direct mail campaign to engage customers and promote a brand or product. A postcard puzzle featuring the company's logo or a relevant image can be mailed out to customers along with a promotional offer or discount code. This can help drive traffic to the brand's website or physical store location.
Benefits of Using Promotional Jigsaw Puzzles
Promotional puzzles offer a number of benefits over traditional marketing methods making them an effective tool for promoting a brand or product. Here are some of their key benefits: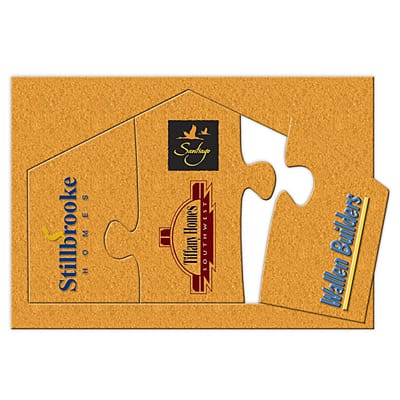 READ MORE: The Importance of Branding in Business
Tips for Creating Effective Promotional Puzzles
Designing a puzzle that effectively promotes a brand requires careful consideration of various factors, including image selection, puzzle difficulty, branding elements, and call-to-action.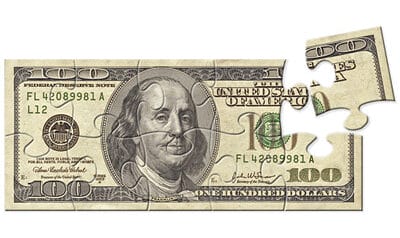 First and foremost, the image or graphics design chosen for the puzzle should be visually appealing and relevant to the brand or product being promoted. It should have a clear focal point, be high-quality, and evoke positive emotions. Images that trigger nostalgia, joy, or other positive emotions are particularly effective in engaging customers. Selecting a relevant image can help to establish a connection between the customer and the brand, improving brand awareness and recognition.
The puzzle difficulty should be appropriate for the intended audience. If the puzzle is too easy, it may be completed quickly and not provide a sufficient challenge for customers. If the puzzle is too difficult, it may frustrate customers and discourage them from completing it. The age range and skill level of the target audience should be considered when selecting the puzzle difficulty.
Incorporating branding elements is another important factor in designing an effective promotional tool. The puzzle should prominently feature branding elements such as the company logo, message, or product image. The branding elements should be integrated seamlessly into the design of the puzzle, rather than feeling like an afterthought. By incorporating branding elements, the puzzle can help to establish the brand as a memorable and recognizable entity.
Including a call-to-action is another crucial aspect of creating an effective promotional puzzle. The puzzle should include a clear call-to-action that encourages customers to take action, such as visiting the brand's website or making a purchase. This can be included in the puzzle itself or in accompanying promotional materials. A strong call-to-action can help to drive traffic and increase sales and help convert engagement into action.
Bottom Line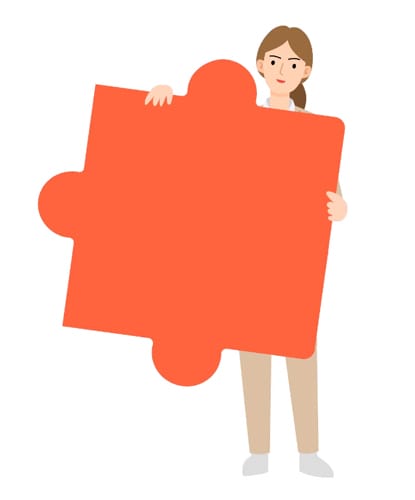 Promotional games such as custom-printed jigsaw puzzles have long been popular marketing tools. Promotional puzzles lead the pack when it comes to getting your audience to interact with your brand in a unique way other printed promotional products cannot do.
They offer a unique and engaging way to interact with customers, creating a deeper connection with the brand and increasing brand recognition, loyalty, and trust. Additionally, the long-term advertising benefits of promotional puzzles provide ongoing exposure for a brand even after the puzzle is completed. Ultimately, incorporating promotional jigsaw puzzles into a marketing strategy can help to drive sales and revenue, while also building a stronger and more loyal customer base.
Founder and owner of TSG Products Inc., the Canadian company behind PuzzlesUnlimited.com and Jigsaw2order.com, one of the web's oldest sites offering personalized, custom-made jigsaw puzzles since 2002.
With over 2 million puzzles manufactured and collaborations with thousands of artists, photographers, museums, and corporations, Colin's expertise in the puzzle industry is unparalleled. His company, TSG Products Inc., is dedicated to producing high-quality jigsaw puzzles for customers worldwide, providing unique and creative products for the global market.